COVID19: The Deep State Has Made Its Move
Economic Collapse is Imminent!
This Is It! Lock And Load… Final Warning!
The Shit Is About To Hit The Fan… Download Our Immediate Action Plan Now!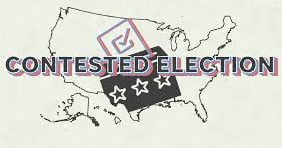 For the life of me, I just don't get the mainstream media's vehement objections to President Trump's desire to investigate whether Joe Biden ending up winning the election through fraud. Their argument, repeated from the very moment that Biden was declared the winner and ever since is that Trump's claims of fraud are "false" and "baseless."
read more

And as countries throughout Europe and some states in the US move into a second wave of covid-inspired lockdowns, it's worth reflecting on what we've encountered thus far in this surreal year, and ruminating on the absurdity of a second lockdown.